International Resilience Network Advisory Group
We have formed an international Advisory Group. The role of the Advisory Group is to:
• Provide general advice on the Network's directions, strategy and development
• Assisting with linking the Network with key people and initiatives
• To have Input into the planning for Network symposiums and gatherings
Advisory Group Members
Lewis Williams, Chair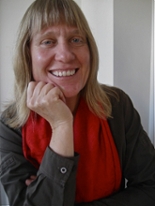 Born in Tamaki Makaurau (Auckland), Aotearoa New Zealand, Lewis is a community organizer, scholar and social innovator. Of Ngai Te Rangi and Scottish (Isle of Arraine) origins, she is the Founding Director of K.I.N. (Koru International Network) www.kinincommon.com and an Associate Fellow of the Centre for Global Studies, University of Victoria Canada. She holds Adjunct Professorships with the School of Environmental Studies, University of Victoria and School of Public Health, University of Saskatchewan, Canada, and the University of Southern Queensland, Australia (Vice Chancellors Division) and is previous professor of Native Studies and Community Health. More about Lewis can be found at www.kalewiswilliams.com

Tracey Bunda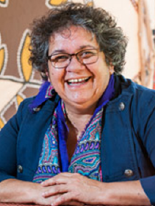 Professor Tracey Bunda is a Ngugi/Wakka Wakka woman and the Head of the College for Indigenous Studies, Education and Research at the University of Southern Queensland. She has three decades of experience working in Aboriginal and Torres Strait Islander higher education. She is a teacher of excellence and in 2012 was awarded an Office for Learning and Teaching Citation For Sustained, dedicated, inspirational and far-reaching contributions to the education of pre-service teachers of Indigenous students. In 2013 Professor Bunda received the Australian Association for Research in Education Betty Watts Award for an Indigenous Researcher. Her current research is the result of a successful Canadian Social Sciences and Humanities grant that supports collaborative work with Maori and Canadian scholars to examine practices of resilience within Aboriginal communities. Professor Bunda is committed to ensuring that Aboriginal and Torres Strait Islander people's voices are centred in dialogues of race and power and she is particularly interested in the ways in which Aboriginal women's agentic power can be brought to bear.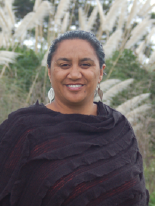 Riri Ellis
Dr Riri Ellis has a background in management, marketing and Māori resource management. She is passionate about contributing to hapū and iwi development in a range of areas, particularly economic development and business development, language strategising and planning, marae development, governance and leadership. Riri was the Treaty Settlement Manager for the Ngāi Te Rangi Iwi Treaty negotiations working between her own iwi and the Crown to achieve a settlement valued in the vicinity of $32 million. Whilst the agreement is heading towards legislation, she sees even greater challenges ahead for her iwi as its focuses on how the settlement can be used to secure a promising and fruitful future that meets their needs and aspirations. Dr Ellis is currently the longest serving trustee of the Matapihi based Ngāi Tukairangi Trust, whose hallmark asset is kiwifruit investments. Riri has recently taken on the role as General Manager of its investment arm, Tukairangi Investments and is the executive member for Mātaatua with the Federation of Māori Authorities. She has also recently been appointed onto the BOP Connections Governance Group; and the Māori Economic Strategy Advisory Group for the Bay of Plenty region. Dr Ellis is a lecturer in Maori development for the Waikato-Tainui College for Research and Education.
Maria Humphries
Maria Humphries is an Associate Professor at the School of Management Studies at the University of Waikato in Hamilton, New Zealand. From about the mid-1980s, Maria was part of a group of non-indigenous people advocating for and educating about the Treaty of Waitangi and the responsibilities non-indigenous people must take up in relation to historic and contemporary colonization. Her current focus is on the emerging relationships being forged between States and/or Corporates and indigenous leaders in the various attempts to govern life - in the form of water/land/people and so forth.As a newish grandmother the pertinence of the wisdom of elders resonate - and call her to attention.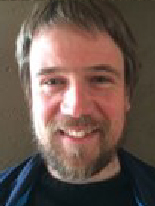 Iain MacKinnon
Iain MacKinnon is a Gael who belongs to a crofting family and to the Gaelic culture indigenous to the Highlands and Islands of Scotland. He has chosen to spend time learning from cultural elders and his approach is rooted in, and draws inspiration from, the transformative power of Gaelic song, music and indigenous knowledge. He is a research fellow at the Centre for Agroecology, Water and Resilience at Coventry University where his work focusses on the politics of how land is governed in the Highlands and Islands of Scotland. As well as academic publications he has contributed in a range of media on aspects of the area's history and culture – particularly in relation to land and indigenous knowledge. A key aspect of current work being prepared for publication is an analysis of the Highlands and Islands as a site of historical colonisation. Iain believes that understanding the area's longstanding and underlying imperial power relations and concomitant attitudes may be vital to properly understand and negotiate political contestation in the Highlands and Islands today.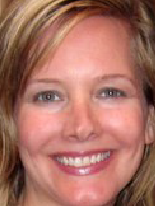 Colleen McCormick
Colleen McCormick is Director of Strategic Partnerships with the Ministry of Jobs, Tourism, and Skills Training in the Government of British Columbia and former director of innovative partnerships in the Ministry of Social Development, where she managed social innovation. Among other things, Colleen is founder of Social Innovators Network Foundation, organizer for TEDxMileZero, monthly blogger for Canadian Government Executive magazine and Government Gamechangers podcaster.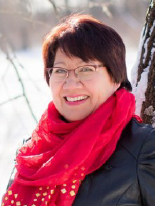 Rose Roberts
Rose Roberts is a Woodland Cree woman originally from the community of Stanley Mission, Saskatchewan, Canada and is a member of the Lac La Ronge Indian Band. She speaks her first language fluently and practices her traditional lifestyle to the fullest extent possible. She has held faculty positions at the College of Nursing and School of Public Health at the University of Saskatchewan. She received a Fulbright Scholar-in-Residence award and spent a year teaching at the Northwest Indian College in Bellingham, WA, USA. Most recently she has held the position of CEO of the Northern Inter-Tribal Health Authority in Prince Albert, SK and is now doing consulting work full time. As co-editor of "Radical Human Ecology: Indigenous and Intercultural Approaches", her work and writing is now based on the cultural traditions of the Woodland Cree. She has spent the last 7 years re-connecting with her traditional teachings, particularly in respect to the land based knowledge. She is currently working on developing land based healing camps for Indigenous youth.

Elder May Sam

Elder Skip Sam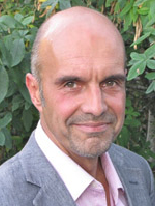 Oliver Schmidtke
Oliver Schmidtke is the Director, Centre for Global Studies and a Professor in the Departments of Political Science and History at the University of Victoria where he also holds the Jean Monnet Chair in European History and Politics. He received his PhD from the European University Institute (EUI) in Florence. He taught at the Humboldt University Berlin before joining UVic in 2000 and has been a visiting scholar at Harvard University, Bonn University, the European University Institute, and Hamburg University. Oliver Schmidtke's research interests are in the fields of comparative European politics and contemporary history, European integration, the political sociology of migration, integration and ethnic conflict, and the role of identities and collective memory in modern societies. His most recent book publications are: Falge, C., Ruzza, C. and Schmidtke, O. (2012). Giving New Subjects a Voice. Political and Institutional Responses to Cultural Diversity in the Health Care System. Ashgate.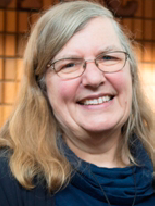 Nancy J. Turner, CM, OBC, PhD, FRSC, FLS
Distinguished Professor and Hakai Professor in Ethnoecology
School of Environmental Studies, University of Victoria

Nancy Turner is an ethnobotanist and ethnoecologist whose research integrates the fields of botany and ecology with anthropology, geography and linguistics, among others. She is interested in the traditional knowledge systems and traditional land and resource management systems of Indigenous Peoples, particularly in western Canada. Nancy has worked with First Nations elders and cultural specialists in northwestern North America for over 40 years, collaborating with Indigenous communities to help document, retain and promote their traditional knowledge of plants and habitats, including Indigenous foods, materials and medicines, as well as language and vocabulary relating to plants and environments. Her interests also include the roles of plants and animals in narratives, ceremonies, language and belief systems. Nancy has authored, co-authored or co-edited over 120 peer-reviewed book chapters and papers, 20 books and monographs, including a two-volume book, Ancient Pathways, Ancestral Knowledge: Ethnobotany and Ecological Wisdom of Indigenous Peoples of Northwestern North America (published in July 2014 and winner of the Prose Award in Anthropology and Archaeology). Nancy has received numerous awards for her work.